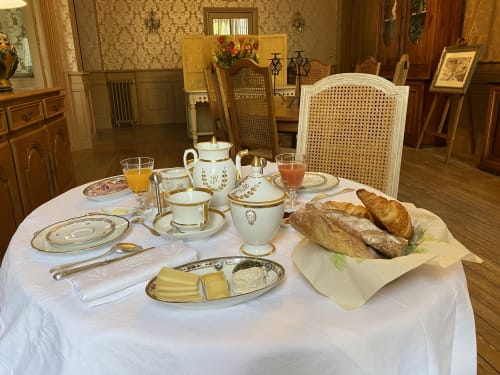 - Imagine a table for two, with family or friends, set with old Limoges porcelain and silver cutlery.

- Savour a real freshly squeezed fruit juice...

- Smell the fragrance of a freshly ground espresso, a good hot chocolate, choose your tea: green, russian, earl grey or Indian.


- Savour the delicate freshness of seasonal fruit, the crispness of freshly baked bread and freshly baked pastries.


- According to your wishes, an assortment of local cheeses, local charcuterie and a boiled egg will be offered.